SPIRIT OF OUTLANDER TOURS WITH GALA DINNER AND CEILIDH
A Spirit of Outlander Tour of Scotland gives you your chance to experience a unique side of Scotland's spirited history and heritage. Inspired by Diana Gabaldon's thrilling Outlander series, our tour combines Scotland's ancient monuments, famous battlefields, and traditions with its landscapes, seascapes, and islands, and throws in plenty of legendary myths, folklore, and unearthed gems – as well as a surprise or two!
As the tour organiser I am on hand to help you with any issues or worries you may have, to introduce you to our wonderful bunch of travelers, who are more than happy to have a chat and answer any questions be it about Outlander, Scotland, Travel or just something of interest.
We have all enjoyed our tours so much we have reunion tours each year so we can catch up in person and see some more of Scotland. 
You can book directly by clicking on the link below or message me and I can answer any questions and help you through the process if required.  
SPIRIT JOURNEYS WORLD WIDE SCOTLAND TOURS
These are a selection of the Scotland Tours Spirit Journeys Worldwide provides. You can also request a private custom-designed tour if you prefer.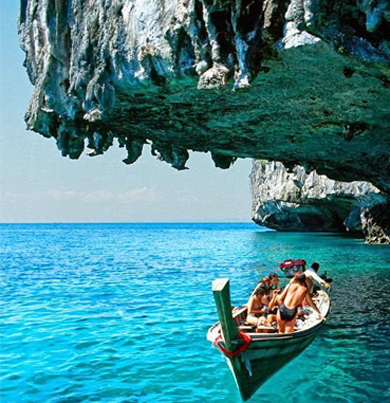 3 Day / 2 Night Scottish Highland Experience from Edinburgh
Enjoy a short break to the Scottish Highlands from Edinburgh. Leave the Capital City behind and take a leisurely drive to the Highlands of Scotland where you will stay for two nights in a local bed and breakfast. Enjoy the mesmerising scenery from the Cairngorms to the infamous Loch Ness, where if you are lucky "Nessie" might make an appearance
If you want to experience the world's most popular drink and taste some amazing whisky, join our Scotland whisky tour. The best quality whisky is only made in Scotland. We offer you this exquisite tour with a first-hand experience of the whisky-making process from mashing and fermenting to distilling and maturation. You will have a chance to try over 120 Malt whiskies and much more. Grasp the adventurous history of this Uisge Beatha 'water of life', and learn about various legends and myths as an important part of the rich and long tradition and historical heritage of this magical potion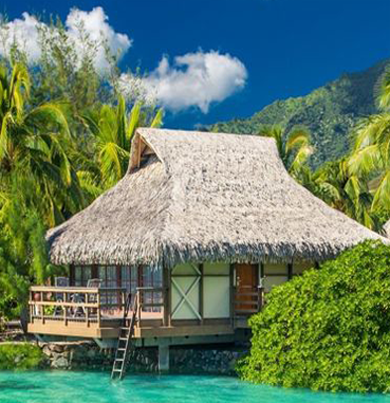 3 Day / 2 Night Scottish Highland Experience from Glasgow
Enjoy a short break to the Scottish Highlands from Glasgow. Leave the City behind and take a leisurely drive to the Highlands of Scotland where you will stay for two nights in a local bed and breakfast. Enjoy the mesmerising scenery from the Cairngorms to the infamous Loch Ness, where if you are lucky "Nessie" might make an appearance
VividLife Journeys - Tour of Scotland - 9 nights/10 days
Get ready to energize your senses on this vibrant journey including some of the most magical experiences 'the best small country in the world' has to offer: A once in a lifetime experience etched forever on your heart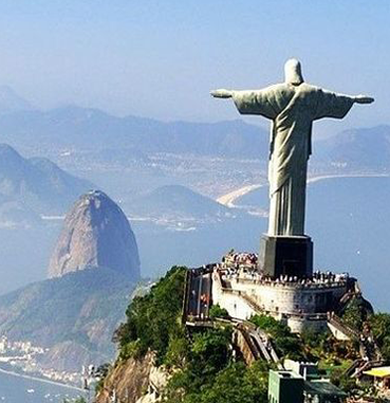 Highlights of Scotland - 9 Days
Enjoy our Highlights of Scotland with a small group tour by Spirit Journeys Worldwide. This beautiful introductory tour to Scotland will showcase some of the best highlights, the most beautiful scenery and the many sights that Scotland has to offer. From Edinburgh to the white sands of Harris and the Highlands of Scotland. Enjoy and feel the Spirit of Scotland
Spirit of Scotland's Golf – 7nights / 6 rounds
Come to Scotland, the home of golf and impeccable natural beauties and enjoy one of our custom Scotland Golf Breaks. The Spirit Journeys team will take you to some of the must-play golf courses in Scotland where many golfers from all over the world come to enjoy a top golfing experience. You will also be amazed by the idyllic Highlands scenery, while enjoying a Scotland Golf Break playing on the top Golf Courses in Scotland
Ronette Wade    October 3, 2018 ·
I went on this Fantastic Journey with this very amazing group of ladies including Cherie Chase " Who is so much fun"
We had 16 magical days together and the group of us became such good friends, some of us best friends but I think we ended this group a FAMILY. We will forever have a bond all 14 of us...Cherie, Caroline, Cheryl, Sheila, Catherine, Sherry, Alex, Karen 1 and 2, Diana, 1 and 2, Twila, Narelle, and last but not least Linda. The trip Itself was a Dream come True, The Itinerary was Amazing, the accommodations were Fabulous and Ohmylanta did I mention we stayed in a castle Yes in a Butlers 2 bedroom Appartment!!!!! it was so Amazing. The Food at most locations was very nice. The Bus drivers were all very nice and professional. I know it wasn't easy with extreme weather for a day or 2 we couldnt go on the ferry so it caused us a delay in Ft. William so we had to drive a little out of the way but so worth it all the songs we sang and stories that got told to us passed the time nicely. Our Guide Caroline was a Beautiful Redheaded Scottish Lady whoms face and voice were engaging and animated. Our destinations were all so beautiful. i got the most out of Culloden, Callanish Standing Stones The Chapel Jamie and Clare were married and Lallybroch! The Farewell dinner was Amazing! We had so much fun dancing and chatting with our guests of honor ALL of whom were "Absolute Gentleman" One of the best nights of my life!!!
I will Definitely Reccomend the Tour. I owe a huge "Thank You" to Cherie for being the reason I decided to go. I am so THANKFUL and THRILLED I got to experience Scotland this way. Cherie was the HEART of this. She Is the reason we all did this "fanbloodyohmylantastic" tour she organized with Julia! Travel Together Alone Now and Spirit Journeys will be recommended by me for a very long time.
Karen Gaffney  October 4, 2018 ·
I finished the 2018 Outlander tour through Spirit Journeys just under 2 weeks ago. What a spectacular and amazing experience! I'm not a novice traveler. In fact, although I have been on a couple of other tours, I usually create my own itinerary and I have traveled quite a bit. I have to say that I am very happy I went on this trip. The accommodations were all 4-star, in fact, we even stayed in a castle on the Isle of Lewis AND the same hotel in Dunblane that the Outlander cast were in during Season 4 filming. About half the dinners were included and taken at the various hotels' restaurants, which was very nice since we often arrived after a long day on the bus and didn't have to work out the logistics of a meal. Our tour guide Caroline was a joy. She was knowledgeable, funny, and always did a little extra to help us coordinate meals that were not pre-planned or extra outings. She introduced us to local music and stories and we were able to experience the real Scotland. Plus, she was an Outlander fan like we were and shared our enthusiasm. The tour was well planned and organized, including so many things, yet it wasn't a complete whirlwind…we had some optional free time and were able to include extra options.
I must also mention that we had something no other tour has…a ceilidh on the final night at the grandiose Gosford House with members of the Outlander supporting cast! What could be better than dressing up for a traditional Scottish dance party and fancy dinner at a "palace", meeting, drinking, dining and dancing with some of the Outlander cast? NOTHING! Cherie and Julia (of Spirit Journeys Worldwide) went above and beyond.
Prior to the trip, we were all included on the Facebook page for the tour as well as a group chat and got to know each other. Although I went alone, I didn't feel like I was traveling alone. I made some friendships that I believe will last many years and hopefully and we will travel together again with Cherie and Caroline!
Lyn *****   October 11, 2019
I went on this tour with Roger our guide. I have travel a lot and I have to say this was the best tour EVER. Roger is a historian so there was no question he couldn't answer, he is a passionate Scot so his enthusiasm was really catching.
We were a tour of six which made it even better as we were a small group who got on well and we had a lot of fun.
Julia went above and beyond with our tours adding special nights of entertainment that will never be forgotten.
The tour and itinerary covered so much of Scotland I feel I got such value for money. The accommodation was great, very spacious, in wonderful locations so getting up early and going for a walk each morning before breakfast started my day perfectly.
I'm totally in love with Scotland even more now than before and I'm planning on returning next year.
Thank you so much, Julia, Cherie and Roger and to the other tour guides we met along the way. Andy, Paul and Caroline for your enthusiasm and friendliness.
And of course my fellow travellers Carol, Jeff & Debbie, Cynthia and Deb, our guide Roger thanks for the memories.
Linda Smith *****  October 6, 2018
This was an amazing trip. The itinerary involved a variety of landscapes including three islands, stunning Highland scenery, and several iconic Outlander filming locations. The hotels were four star, my least favorite being the Fishers Hotel in Pitlochry, but even there the food was very good. Most days we didn't have to be on the bus until 9 or 10, so I thought that showed consideration for the women on the tour. Our tour guide, Caroline, was delightful, and knowledgeable about the different places we visited. She told us stories, and introduced us to some great Scottish music while we rode along. The unbelievable finale was the dinner and ceilidh at the elegant Gosford House. There we met some of the Outlander cast who joined us for dinner and dancing. This was one of the best tour experiences ever, and I feel like I've made some new friends riding along together through bonny Scotland!
Joy  *****   October 1, 2019
Have just done the 2019 "newbies" 16 day tour and OMG, what an amazing time. We saw so much of the film sites and Scotland in general. I was a first time solo traveller and the group I was with were wonderful and I was matched with the perfect roomie as well. Our guide Caroline was so knowledgeable about Outlander and Scottish history in general. If you love Outlander then this is the tour for you. Loved it all and hope to go again one day.
And also special mention to the amazing legendary bus driver Tam!!
Julie Roberts *****  October 1, 2019
Just returned from 2 tours with Spirit Journeys . 1st 4 day Taking in the Edinburgh Royal Military Tattoo- amazing ! Bucket list
2nd / 16 day tour of greater Scotland taking in Glasgow , Isles of Skye , Harris & Lewis ,Inverness & Edinburgh . Not to mention the Highlands ! And places & things we saw – WOW . The Queens View, Castles, Culloden , Clava Cairns, and the Standing Stones on Lewis Isle …
Sites, history & so much more .. can not wait to go back in 2021 . Can not recommend this company high enough . Their knowledge , planning , choice of Tour Director & bus driver – perfect. And accommodation – 4+
Sheila Colby    October 2, 2018 ·
Cherie has started a trend! I had never traveled on my own before. The mere thought is just daunting. But there she was, a year ago (2017), with a bus full of solo travelers galavanting together. I considered going that year but was too scared... but when I saw their pictures, I immediately felt sorry that I missed out! Well...nothing could have prepared me for what was to be THE most unforgettable trip ever...🌺🌺🌺
The link below will show you just how thoroughly we love what Cherie put together. For her not being a travel agent, I say, she has this "agenting" thing down pat!♥️
Cheryl Simpson *****  October 31, 2017
I did this tour with Cherie and 18 other ladies, and 1 gentleman (brave man) in September 2017 and it was the most amazing holiday experience I've ever had. Very well planned and organised, fabulous scenery, filming sites, history, entertainment, accommodation, comfortable coach, excellent guide, the list goes on. I would heartily recommend this holiday to anyone who is an Outlander fan. I will definitely do this trip again !! ♡
Kate Crock *****  November 2, 2017
This is the Outlander tour I did this year. There are minor additions and alterations made but it is fundamentally the same. If anyone is an Outlander fan, loves to travel and wants to visit Scotland I can highly recommend this tour. It was a fantastic trip – many of our group were first time solo travellers and had a marvellous time. Spirit Journeys Worldwide and Inverness Custom Tours are top notch companies – they made the tour truly memorable – and you'll meet some wonderful people on the tour as well (max of 20).
Alex Campbell   October 5, 2018 ·
My 2018 Spirit Journey across Scotland!
I have just returned from the Best Trip Evvvaaahhh! Seeing Scotland with 'Travel Alone Together Now' and 'Spirit Journeys Worldwide' was a sheer joy!
This was my first big trip... solo... to another hemisphere and I'd stopped off at Paris and London to see the sights on my way. I had a ball there, and when I got to Scotland it all amped up!
I'd never met any of the other travellers before, so I was a wee bit apprehensive about travelling on my own with so many strangers. By the time the trip was over, they were all more like Family. I love them all to bits!
It's amazing how one person, writing a book for a lark, can have such a profound affect on so many people all over the world. I will always be grateful to Diana Gabaldon for her imagination and turn of phrase, but I am forever beholden to Travel Alone Together Now and Spirit Journeys for bringing this wonderful group of 14 strangers together, half way across the world, where we could let our hair down and thoroughly enjoy our love of all things Outlander, and truly blend into a genuine fun-loving caring and sharing bunch of adorable Lassies, who can dance up a storm and harmonise so beautifully on cue.
Every day brought a new adventure and every day was better than the day before. Even when we were being blown half way round the path circling the Kelpies, our tour guide Caroline and organiser Cherie were always there to help us back on track. (Mary Poppins has NOTHING on the Scottish weather!!!
)
So many special moments on the tour, it's hard to single out just one. I loved walking in Claire's footsteps, which was why I started on this journey in the first place, singing 'The Skye Boat Song' over the bridge to Skye, taking the ferry across to Harris and Lewis where I met my Heiland Faerie Coo Hairietta, seeing weavers make beautiful fabric designs out of threads, exploring the Harris Distillery and admiring their unique gin bottles and casks, sleeping in a castle like a real princess, being where the Outlander cast and crew had worked on set locations, Caroline's treats and surprises of fun side-trips, and hearing about the Gaelic legends and tumultuous history of Scotland were all true highlights.
Our last night capped it all off for me. Touring the magnificent Gosford House and meeting such lovely and gracious people at the Ceilidh was the cherry on top of the icing on the cake of a verra emotional and delightfully musical tour.
I'll always be walking on the waves to Scotland in my heart. Part of me still waits there patiently, on those glorious rolling hills and in those deep and dark lochs, for my return.
Thank you Cherie for imagining a holiday that any Outlander fan would love, and Caroline and Julia for helping her make it all possible.